At Futatsubashi South Park and Higashiyama Waterside. 14 Oct. 2013
At Futatsubashi South Park
This is Chip. He is very friendly.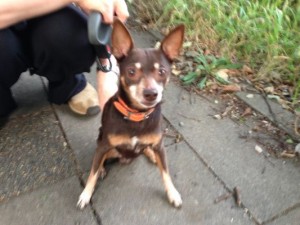 These are Collot (Pomeranian) and Kojiro. Collot is at an age he wants to still play and he is very lively.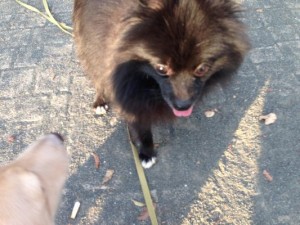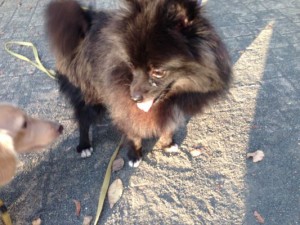 Collot, are you looking at ???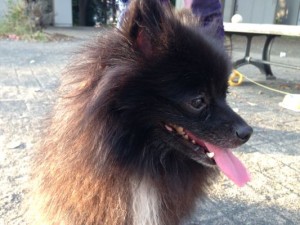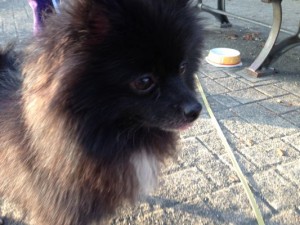 At Higashiyama Waterside
This is Yume. She leaped against me and licked my face today also. This is the face, I'm coming! I'm coming!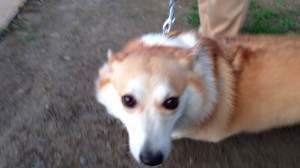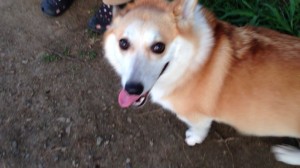 This is Tetsu. He got "Tetsu's apron" from his gardian today. Your apron sure looks good on you!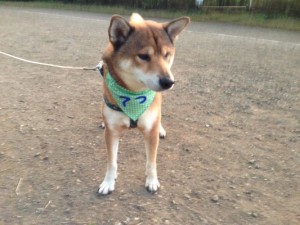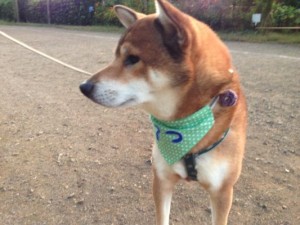 This is Lucky. Though he is friendly, because he is still young and he moves very quickly, unfortunately I couldn't take any good shot.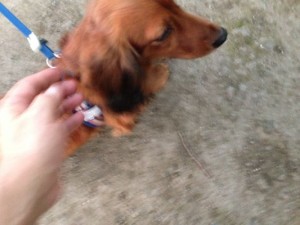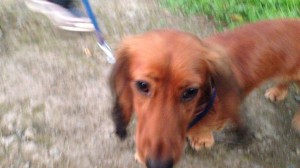 This is Joy, She really likes to being stroked.