Because my flight to Bangkok was before noon on 28th, I stayed at Hilton Narita on 27th.
Afternoon on 28th, I changed planes at Bangkok and arrived at Phuket sometime after 6PM (8PM JST).
Then, I rent a car at Hertz and arrived at Hilton Phuket Arcadia Resort & Spa sometime after 8PM.
So, blog of this trip starts from Day 2.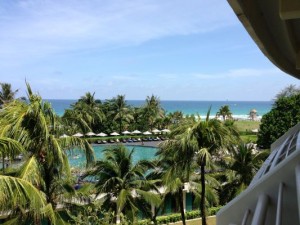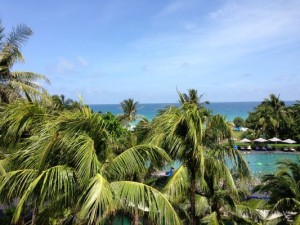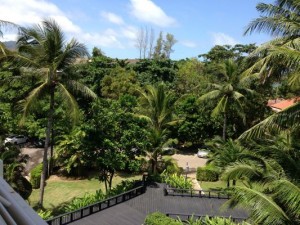 These are sights from my room. I can see Karon Beach over a pool.
Because I had made a reservation of rental surf board at "Tokonatsuya"(http://www.tokonatsuya.com/) from Japan, I visited "Tokonatsuya" to bring the board and collect information for surfing.
At there, Natsumi, staff of "Tokonatsuya"(beautiful lady!) taught me that the rip current of Kata Yai Beach is weaker than that of Karon Beach.
So, she suggested to take a look at Kata Yai Beach on my way to the hotel and showed me the way to go.
Then I took these photos at Kata Yai Beach.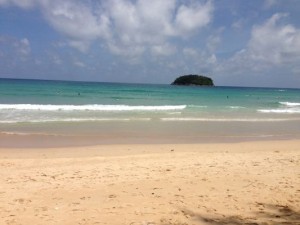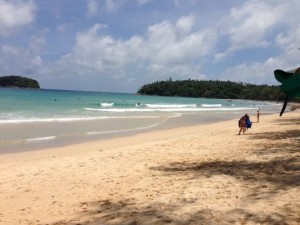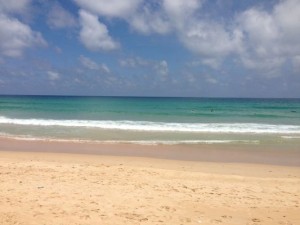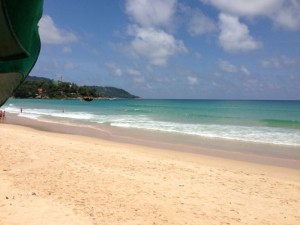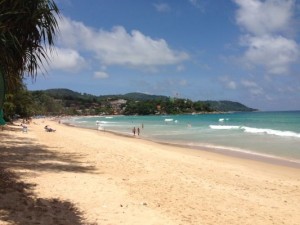 Yeah, the wave size seems from chest to knee and it is preferable to me! What's more, there are many parking places for free!
I came back to the hotel and had a late lunch at CAFFE CINO in the hotel.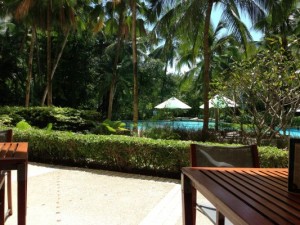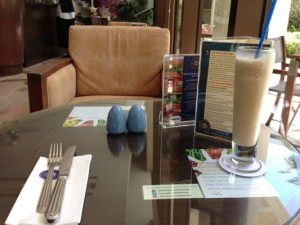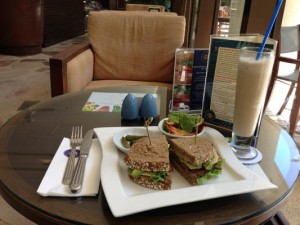 Sandwich and frozen coffee. Frozen coffee was yummy!
Outside of my room.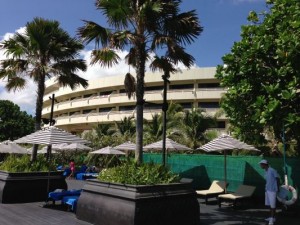 Because hotel staff told me I could get to Karon Beach from here, I checked out wave of the beach.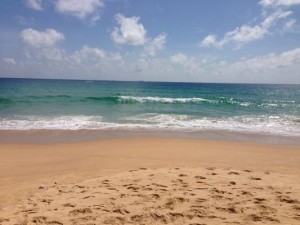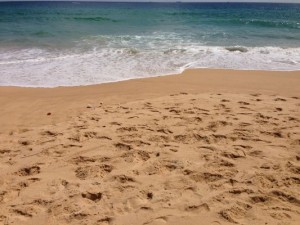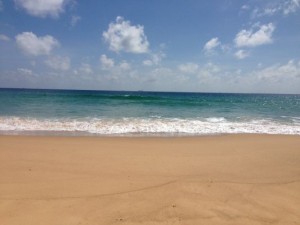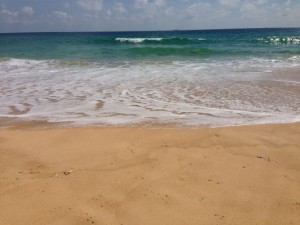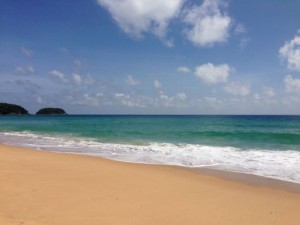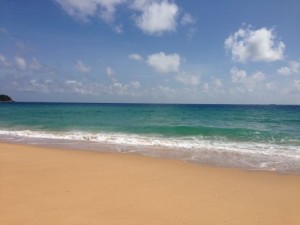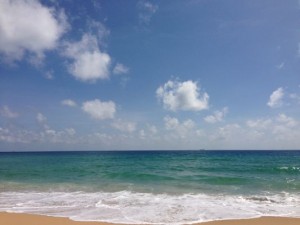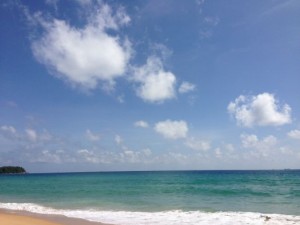 Karon Beach is so beautiful and less people. This must be perfect for sea bathing of couples.
But, this is solo trip and unfortunately waves are small and I really fear the rip current.
So, then I decided to go to Kata Yai Beach!
When I visited Kata Yai Beach, I couldn't find out any place for storing car key.
So, I asked various people around the beach and finally I stored the key at the reception of Kata Beach Resort and Spa close to the seashore though I didn't stay the hotel.
ขอบคุณครับ, elderly woman at the reception! ขอบคุณครับ,everybody who helped me!
Because two and half years to the day since I stopped enjoying surfing, I didn't have enough physical capacity.
So, I came back to hotel around 6PM, washed towel and wears, took a shower to remove sands and joined Happy Hour at ANDAMAN LOUNGE located at the lobby of the hotel.
I was interested in the name of "Phuket ?something? Island" and ordered the drink.
Then, a cocktail using a whole pineapple was served as a glass and I was so amazed!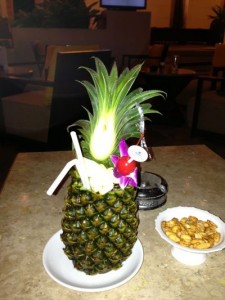 The atmosphere of ANDAMAN LOUNGE is like this.
It was pity for me I did know I was able to use Wi-FI for free at the lounge.