Last night, I woke up two times because of the pain of leg cramps.
But, it was getting better.
I had a breakfast at SAILS RESTAURANT and had a coffee at ANDAMAN LOUNGE as well as yesterday.
Then, suddenly I heard a bird screaming nearby and found this invader!!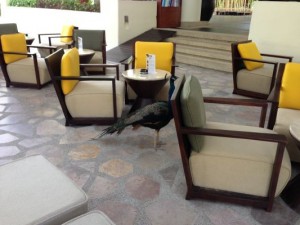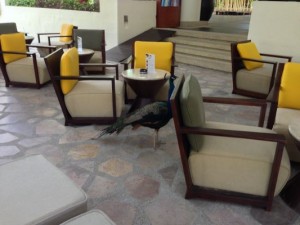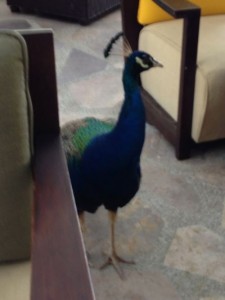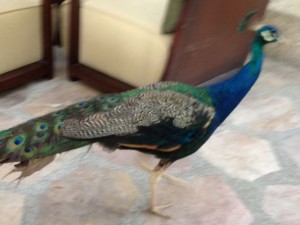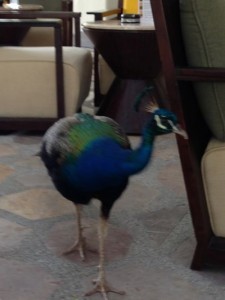 We didn't give anything and finally he/she went back somewhere silently.
Because he/she was walking, the photos were jiggled though, I was so happy to see a peacock at an extremely close range!!
Because it's windy than yesterday, I saw waves at Karon Beach.
But, I really fear the rip current and I went to Kata Yai Beach again!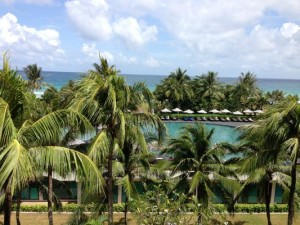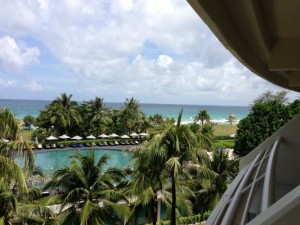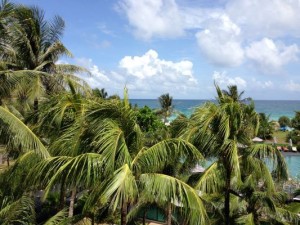 When I stopped to smoke at a balcony in my room, a same bird?/kind of bird? at ANDAMAN LOUNGE yesterday appeared.
So, I gave some snacks I had brought from Japan and he/she ate them up and went away.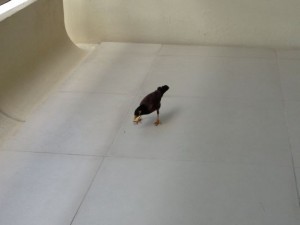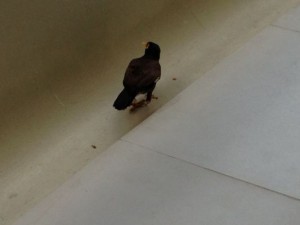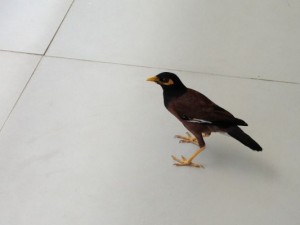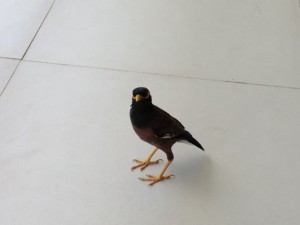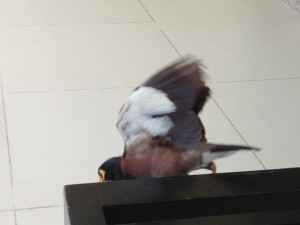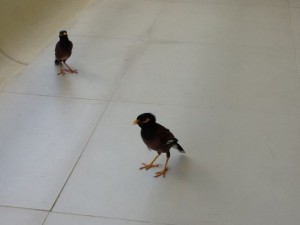 When I went to the rental beach bed store I had rent a beach bed yesterday, MYU (15 or 16 years old boy) remembered me because I told him yesterday I would be back.
So, he prepared a beach bed at a similar location where I used yesterday and asked me if I was Okay?
Around 4:30PM, cloud in the offing of Kata Yai Beach was becoming dark and underneath the cloud was also becoming foggy.
I thought it might be a squall and I came back to the beach bed.
Then MYU stabbed a finger toward the cloud saying "Look!".
I asked him "A squall is coming?" and he said "It comes in 10 minutes and continues about one hour. Will you stay here?".
So, I said "I'll go back. Thank you for everything!" and shook his hands because I had to return a surfboard to "Tokonatsuya" around 6PM.
Though the squall didn't hit Karon Beach and my hotel, dark cloud flowed to Kata Yai Beach.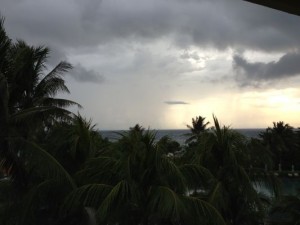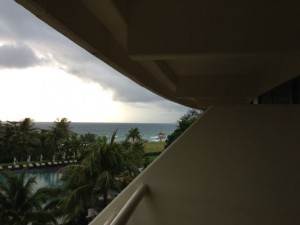 I joined Happy Hour at ANDAMAN LOUNGE as well as yesterday after washing and shower.
MAT(So cute!! Looks like AKB girls) , a staff at the lounge was kind enough to become friendly and allowed me to take photos and upload them to this blog.
She is so caring good lady and if you want to see her, go ANDAMAN LOUNGE at HILTON PHUKET ARCADIA RESORT & SPA immediately!!!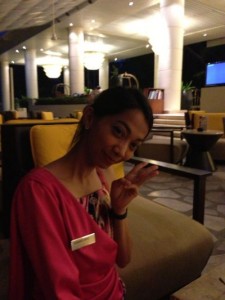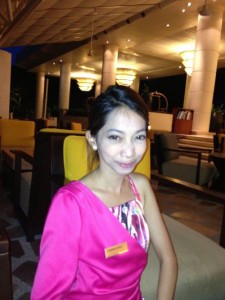 I had a dinner at THAI THAI RESTAURANT in the hotel.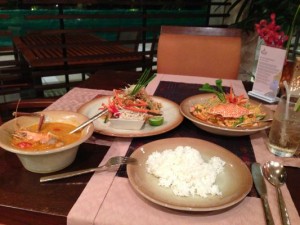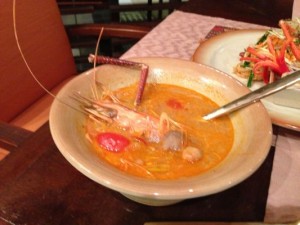 This is tom yan kun with no fresh coriander. It was very delicious at the flavor of marine products, and moderate hardness!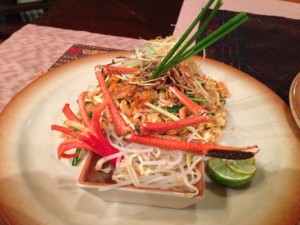 This is pad thai. This was also very delicious at seasoning seemingly the puffy thin noodles of rice are [ seasoning ] soy sauce of just right sweetness!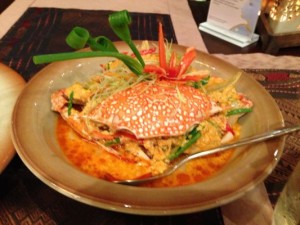 The most delicious thing is this Poo Phad Pong Ka Hri! The crab was cut into chunks, and it stir-fried in curry sauce, and entwined beaten egg fluffy to finish. Because it was really very delicious, I would like to eat again absolutely!!!