This is a free app of SimpleEZCalc.
Though functions of this app are almost the same as ones of SimpleEZCalc, this app displays advertisement. So, if you delete the advertisement, please use non-free SimpleEZCalc.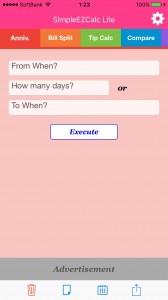 This is an anniversary calc.
It's possible to change six tabs by scrolling.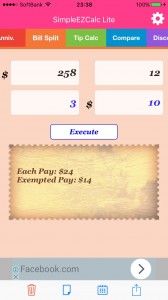 This is bill splitting calc.

It's possible to change wallpaper and change the unit of the money.